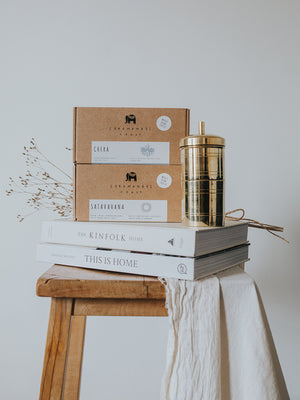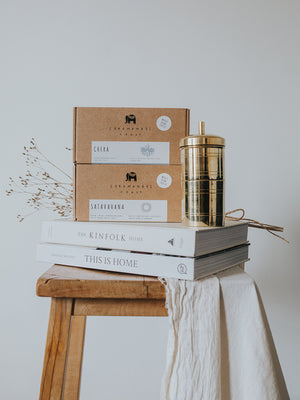 On Sale
Heritage Starter Kit
Heritage in a cup. Home Brewing kit featuring a 2-cup South Indian Coffee Filter. Kaapi, as the brew is known in Chennai where John Jackson and Cottrell Barrell of the British East India Company opened the original Madras Coffee House in 1780, is a strong liquid akin to espresso without the acidity. Traditionally had with milk and sugar to taste + a heaped spoon.
Brewing time 10-15min.
Heritage kit includes
1 x 2-cup Brass Kaapi filter
2 x bags/boxes of coffee of your choice
Please specify which 2 coffees you would like, and whether you would like us to grind the coffee for you, in the special instructions section on the cart page.